Our Services
Clarksville Pool and Leisure is a dedicated pool and general contracting service provider! We offer around the clock, professional and affordable services!

Weekly Pool Maintenance
Swimming pools are an enjoyable luxury that come with a big commitment. Maintaining a safe and enjoyable pool is a responsibility that requires correct cleaning, maintenance and servicing. Neglecting any maintenance can result in major problems. It is not enough to merely remove the debris and maintain the chemical balance of the water; the pump, filter and other equipment must be serviced from time to time. Pool service kits help but often fall short of cleaning and maintenance on all the vital components of the pool.

Repairs
Have a problem with your pool filter, pool heater, or pumps? Call or email us with your repair problems and our team of professionals will have your equipment back up and running in no time.

Outdoor Living Areas
A well-designed outdoor living area gives you the chance to maximize the range of your enjoyment to the home. Clarksville Pool and Leisure ensures a design and build process that is accommodating to the homeowner's needs and wants. We will work with your budget and create a beautiful and functional outdoor living space for years to come. With over 20 years of experience, we'd love to put that experience to work in your backyard.

Opening and Closing
Clarksville Pool and Leisure can take all the hassle and headache out of your swimming pool opening and closing. These tasks are time-consuming and complex if you don't know the correct procedure. An efficient swimming pool opening will allow you to have clear water all year long. A properly executed swimming pool closing will ensure that your pool is safe from the freezing cold of mother nature.

Vinyl Liners and Safety Covers
A new vinyl liner will transform your pool and serve as the centerpiece for your backyard.  We offer a full line of inground vinyl liners that will complement the theme of your outdoor living area. We also offer safety covers to protect your pool during the offseason.
Our Story
Clarksville Pool and Leisure
Clarksville Pool & Leisure was born out of the growing need for a quality, committed, and reputable pool company in Clarksville that brings service to your home.   If you are a pool owner, there should be no reason for you to have to make the trip to a pool store for the items needed to maintain your pool. At Clarksville Pool & Leisure we bring everything to you. This will enable you to relax and enjoy your pool…not spend countless hours cleaning and maintaining it.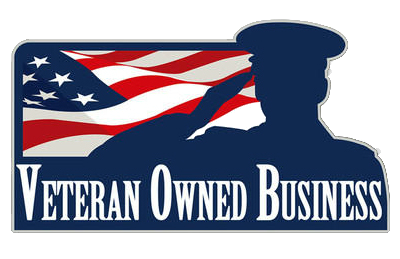 A Committed Pool Company
We are passionate about our customers. We are dedicated to making our customers feel important.
Weekly Maintenance
At Clarksville Pool and Leisure we bring everything to you. This enables you as a pool owner to relax and enjoy your pool.
Pool Problem Solvers
We take pride in creating a solution to any problem that you as a pool owner may have.
Contact Our Staff Today
Clarksville Pool and Leisure guarantees clear communication on every estimate and services provided. Contact us today with your pool needs!
EMERGENCY CALLS
(931) 896 2182
Don't just take it from us, let our customers do the talking!
Customer Testimonials
"Recently worked with CPL for an opening, inspection and cleaning. They were very professional and prompt. Priced great and honestly, they were the only ones in town that I could find that offer all of those services! Some of the other pool companies offered some but not all, but this place was a one stop shop. "
"Only place in Clarksville I could find that didn't rip you off and did weekly maintenance that went above and beyond to help my renters out. "
"We have had our pool for 8 years. During that time we have worked with four different pool companies. Randy and the team from Clarksville Pool and Leisure have consistently delivered knowledge, expertise, and service that is unsurpassed by any other company in the area. Our pool has never looked nor functioned better. Highly recommend!!!!. "
"I know enough people do not take the time to tell you thanks. You guys are great, you did a wonderful job for me and it means a lot to have a company I can reply upon for my pool for years to come.
For every 100 customers you have that think this in their heart, one or two may take the time to let you know you guys rock. So let me speak for them and express my thanks to you all.
Take care, have a great fall and winter and I'll speak w/ you next spring."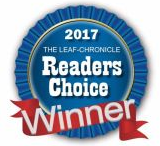 Leaf Chronicle Readers Choice Top Pick
Voted best swimming pool shop 2017 & 2018